Weird But True Facts
Business card of the famous gangster al Capone said, that he is the seller of furniture accessories.
Discover a few weird but true facts that You May Do Not Know.
Any month that starts on a Sunday will have a Friday the 13th in it.
The opposite side of a die always add up to seven.
In ancient Egypt, priests plucked every hair from their bodies including their eyebrows and eyelashes.
If you keep your eyes open by force during a sneeze, they can pop out.
You can share your own interesting facts!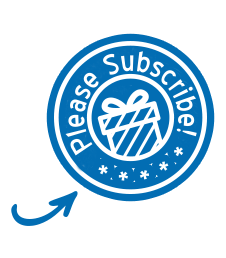 In China, September 20 is "Love Your Teeth Day".
A Japanese artist, Tadahiko Ogawa, made a copy of the Mona Lisa completely out of toast.
The electric chair was invented by a dentist.
A human head remains conscious for about 15 - 20 seconds after it has been decapitated.
Workers at a Las Vegas hospital were suspended for placing bets on when patients would die.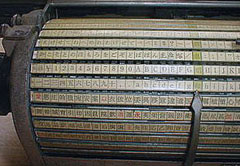 Some Chinese typewriters have up to 5.700 characters. The width of the keyboard on them is about a meter, and the fastest and most professional typist reaches print speeds only 11 words per minute.
March 16, 1970 one of the buyers at Sotheby's paid $ 20,000 for a glass paperweight.
Ramses brand condom is named after the Egyptian Pharaoh Ramses II, who, by the way, had over 160 children.

Striking your head against the wall, you can lose 150 calories an hour.
Electrocution occurs in the presence of 40 witnesses.

Jack the Ripper, the most famous killer of the 19th century, committed his crimes always on the weekends.

Tag from the body of Lee Harvey Oswald, the suspect in the murder of President Kennedy, was sold at auction for U.S. $ 6.600 in 1992.

The flea can jump to 33 cm in a single jump. If people had the same jumping ability, a person could make jumps of 213 meters!

Blue color attracts mosquitoes in two times more than any other.
In the late 15th century in Europe firmly entrenched in the men's fashion shoes, square-toed. Fashion was inducted by the French king, Charles VIII, to hide the congenital malformation of one of his legs - it had 6 fingers.
The use of swear words in the body leads to the production of happiness hormones - endorphins, which act on the body as a painkiller.
Back To Home from Weird But True Facts
Do You Know More Weird But True Facts?
Do you have something to add? Share it!
What Other Visitors Have Said
Click below to see contributions from other visitors to this page...

Subscribe to our "Unbelievable Facts" Newsletter

Go back to homepage of Fun-Interesting-Facts.com - Submit your own facts