Stupid Canadian Laws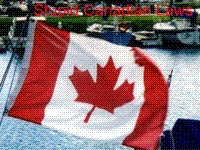 Stupid Canadian laws you might don`t know:

Did you know that in Canada It is illegal for non-dark sodas to contain caffeine.
No one in Canada is allowed to watch or listen to encrypted broadcast which is not officially licensed by the Canadian Government. So, it's illegal to use "Direct TV" US satellite systems. Also 20% of a Canadian radio stations content must be by a person born in Canada!
You can share your own interesting facts!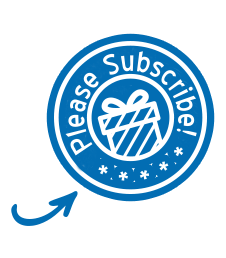 Stupid Canadian laws by region
Really unbelievable law from Fort Qu'Appelle, Quebec. For teens it's illegal to walk downtown main street with his/her shoes untied... Also it is illegal to turn right on a red light at any time. It's absolutely stupid law!
Quebec law states that all business signs must be in French. You can use English prints, but they must be twice smaller than French. And no language other than French is permitted to be shown out doors.
In Ottawa It is illegal to eat ice cream on Bank Street on Sundays.
Really stupid law from London, Ontario. It's against the city by-law to grow grass in front yard any taller then a inch and a half.
City workers carefully examine all front yards every week to find the taller grass. They will cut taller grass for you and then will send you $200 fine. Just Crazy!
In Nova Scotia you are not allowed to water your lawn during rain.
Average speed limit through out Ontario is 80 km per hour for all cars, but bicyclists allowed to ride faster.
In British Columbia old law states that the jailer must bring a bottle of beer on demand if you are a bankrupt drunk who got thrown into jail. Weird! Also It is illegal to kill a sasquatch. Believe it or not, but it's true!
Another old law from Alberta. It was the law when a prisoner was released from jail that he would be given a gun and horse to ride out of city.
In Alberta it is illegal to set fire to the wooden leg of a wooden legged man. And you may never use dice to play craps.
Collection of Stupid Canadian Laws by City
Cobourg
- If you have a water trough in your front yard it MUST be filled by 5 a.m.
Guelph
- The city is classified as a no-pee zone.
Kanata
- City bylaws strictly regulate colors of garage and house doors. You'll get fine for purple color. -It is also illegal to have a clothes line in your backyard and you can't work on your car in the street.
Oshawa
- All homeowners are responsible for clearing snow off of municipal sidewalks. You will be fined if sidewalks is not cleaned within 24 hours after a snowfall.- Also it's illegal to climb trees in Oshawa.
Toronto
- You can't drag a dead horse down Yonge Street on a Sunday.
Uxbridge
- All residents are not allowed to have an Internet connection faster than 56k.
Wawa
- You are not allowed to pain a ladder because it will be slippery when wet. Also it is illegal to show public affection on Sunday.
Go Back To Homepage From Stupid Canadian Laws
Do You Know More Stupid Canadian Laws?
Do you have something interesting? Share it!
What Other Visitors Have Said
Click below to see contributions from other visitors to this page...

Subscribe to our "Unbelievable Facts" Newsletter

Go back to homepage of Fun-Interesting-Facts.com - Submit your own facts