Interesting Random Facts
Looking for interesting random facts? You've come to the right place to get small list funny random facts. Feel free to add you own comments.
Notre Dame de Pari Cathedral was started in 1015 and completed over 400 years later in 1439.
Mothers day is the third largest card sending holiday after Christmas and Valentine's Day.
If you visit someone on the Isle of Man on January 1st and don't bring a gift with you it's bad luck and will mean a bad year to come.
You can share your own interesting facts!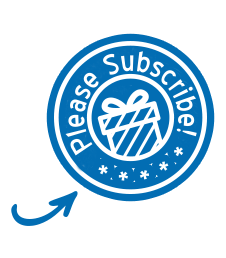 In human history more people were killed by donkeys (in the literal sense) than were killed in aircraft accidents.
The mythical Scottish town of Brigadoon appears for one day every 100 years.
The average male will spend 2965 hours shaving during his lifetime.
Three-quarters of the world's population wash from top to bottom in the shower.
The first man to orbit the Earth, Yuri Gagarin, was in space for 108 minutes.
One year contains 31,557,600 seconds. :-)
Of one cubic meter of wood you can make half a million toothpicks.

Chance of dying from falling out of bed is approximately equal chance of dying of the light strike (1 in 2,000,000). A chance of dying from a snake bite - 1 in 3,000,000.

If the tap is dripping one drop per second, then a year of it already vyteket almost 10,000 liters of water.

Among the people who can move the ears, only one-third can move one ear.

If you are locked in a completely sealed room, you will die quickly from the excess carbon dioxide than from lack of oxygen.

Tariff - an island in the Mediterranean, where he first began to charge for parking at the port.

Only one drop of oil unfit for drinking 25 liters of water.

Each year, more money is spent on alcohol and cigarettes than for life insurance.

Back to Homepage from Interesting Random Facts
Do You Know More Great Random Facts?
Have something to add? Share it with global community!
What Other Visitors Have Said
Click below to see contributions from other visitors to this page...

Subscribe to our "Unbelievable Facts" Newsletter

Go back to homepage of Fun-Interesting-Facts.com - Submit your own facts