Dumb State Laws
List of Dumb State Laws:  - According to state law in Illinois , it is illegal to speak English. The officially recognized language is "American."(My favorite!)

Did you know that in Arkansas a man can legally beat his wife! (but no more than once a month).
In Los Angeles, a man can absolutely legally beat his wife with a leather strap, but it should be less than 2 inches wide. Man must obtain official permission from his wife to use wider strap.
In Connecticut you will be stopped by the police for biking with speed over 104 km per hour and you are not allowed to cross a street on your hands.
You can share your own interesting facts!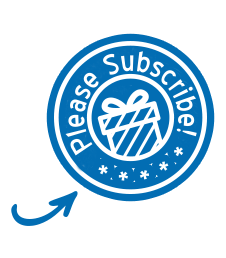 Dumb State Laws and Interesting Facts
In Quitman (Georgia), it is illegal for chicken to cross the road.
In Florida any unmarried women can be arrested for parachuting on Sunday, and you must pay parking fee if you will tie your elephant to a parking meter. ( As it would be a vehicle ).
In Chicago (Illinois), it is illegal to take a French poodle to the Opera house and it's illegal for anyone to offer lighted cigars or whiskey to domestic animals like dogs or cats.
In Cicero (Illinois) humming on public streets is prohibited on Sundays and in Evanston bowling is forbidden.
In Indiana bathing is not allowed during the winter period and all monkey's are forbidden to smoke cigarettes. (How about cigars?)...
Dumb State Laws and Interesting Facts
In Iowa You can's kiss any longer than 5 minutes.
In Kentucky it's illegal to transport an ice cream in your pocket and anyone who has been drinking considered to be "sober" until he/she "cannot hold onto the ground."
In Louisana it's illegal to rob a bank and then shoot at the bank teller with a water pistol. Also biting someone with your natural teeth will be considered as "simple assault," while biting someone with your false teeth is "aggravated assault." In Massachusetts snoring is not allowed unless all bedroom windows are securely locked and mourners at a wake can not eat more than 3 sandwiches. Also in 1659, the Massachusetts state outlawed Christmas.
Every man in Brainerd (Minnesota) is required by law to grow a beard and it's illegal to sleep naked. Also in Minnesota it's illegal to stand around any building without a good reason.A nd citizens not allowed enter Wisconsin with a chicken on their head.
In Michigan under law, dentists are officially classified as "mechanics." Also by law woman's hair legally belongs to her husband.
Dumb State Laws and Interesting Facts
In Montana wife are not allowed to open her husbands mail and it is illegal to drive a car with ice picks attached to the wheels. In Nebraska it's illegal for a mother to give her daughter a perm without a state license.
In New Mexico anyone can vote except idiots and insane person and You may not carry a lunchbox down Main Street. Also It's forbidden for a female to appear unshaven in public and persons may not spit on the steps of the opera.
In New York women may go topless in public, if it is not being used as a businessIt and is illegal for a woman to be on the street wearing "body hugging clothing".
The penalty for jumping off a building in New York is death. It is illegal to throw a ball at someone's head for fun. Also you may not walk around on Sundays with an ice cream in the pocket.
In North Carolina it's illegal to make love on the floor of a hotel room between two beds. In Oklahoma You can be fined or even jailed for making "ugly faces" at dogs.
In Columbus (Ohio), it is illegal for stores to sell corn flakes on Sunday. And in Oxford (Ohio), it is illegal for a woman to undress in front of a man's picture.
In Hood River (Oregon) illegal any act of juggling without a license.
Dumb State Laws and Interesting Facts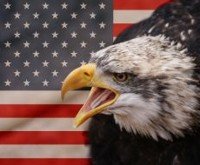 In Pennsylvania any motorists who sights a team of horses coming to his direction must stop at the side of road, cover his car with a blanket that blends with the countryside, and let the horses pass. If the horses looks skittish, the motorist must take his car apart piece by piece and hide it behind the nearest bushes... WOW!
In Tennessee it's illegal to catch fish with a lasso. Also in In Dyersburg, it is illegal for a woman to call a man for a date.
In Texas the entire Encyclopedia Britannica is banned because it contains a secret formula for making beer at home. (Eh.. In Russia anyone know how to make Vodka at home...)
In Utah a husband must be responsible for every criminal act committed by his wife in his presence.
In Lebanon (Virginia), it is illegal to kick your wife out of bed. And in In Richmond, it is illegal to flip a coin in any eating establishment to decide who buys a cup of coffee.
In Vermont It's illegal to deny the existence of God and it's illegal to whistle underwater. Also each women must obtain written permission from her husbands to wear false teeth.
Go Back From Dumb State Laws to Homepage

Do You Know More Dumb State Laws?
Do you have something interesting? Share it!
What Other Visitors Have Said
Click below to see contributions from other visitors to this page...

Subscribe to our "Unbelievable Facts" Newsletter

Go back to homepage of Fun-Interesting-Facts.com - Submit your own facts