Some brief facts about Africa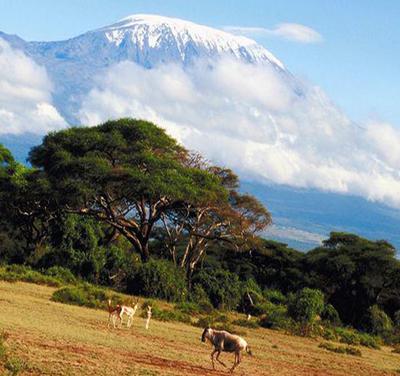 Kilimanjaro Mountain
The highest African mountain is located in the East of Africa. This Kilimanjaro, a height of 5895 m. Kilimanjaro - it is an extinct volcano. And although it is on a fairly short distance from the equator, its top is always covered with snow.


The area of the island of Madagascar, which at the Eastern coast of Africa, is 587 000 sq. km. Madagascar separated from the African continent, the Mozambique channel. In Madagascar live rare animals, such as lemurs and birds. The population is mainly engaged in agriculture.
Discovered by archaeologists in Africa remains of the great apes are the most ancient in the world. These beings have lived on the African continent for more than 4 million years ago, becoming in the process of evolution of the homo sapiens (the«Homo sapiens»); people of about 2 million years ago hunted animals, collecting plants, produced the first stone instruments of labour.
At border between Zambia and Zimbabwe the watercourse of Zambezi breaks Victoria Falls. It is most beautiful of the African falls, 108 m in height and 1,5 km in width. In a place of its falling splashes form a water dust. Africans call these falls Mosi-oa-tunya that means "A smoke which rattles".
Rainfall in Africa fall unevenly. In the Western part of the continent, for example, where damp tropical forests, it rains all year round. In dry same areas of the rainfall may not fall within a few years. A large part of Africa is located in an area with one of the two rainy seasons, the absence of which threatens to drought and famine. So, drought, became the reason of the famine on the lands adjacent to the Sahara desert, and in Ethiopia, in the North-East of Africa.
Harmatan is the African northwest wind blowing in the Western Africa in the winter, from the Sahara Desert from December to February. Harmatan – a dry and cool wind because at this time the desert becomes cool. It bears a dust of Sahara through many countries.
The largest country in Africa - it is Sudan. Its area is more than 2.5 million km kV. The North of the country is desert, and the South - green plains. The Nile river forms a swampy area, known as the Sadd.
About 10 000 years ago, there, where extends deserts with rare mountain ranges, were the blue of the lake, and sonorous streams running through a vast green Savannah, where high in the lush grass in abundance grazing elephants, giraffe and antelope. About 6,000 years ago the climate of the Sahara started changing rapidly and Sugar became dry, fertile land has become a desert. And now Sugar continues to expand its borders.