Interesting facts about Rainbow cabbage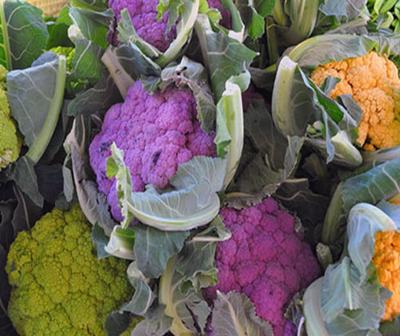 Interesting facts about Rainbow cabbage
«Rainbow» cauliflower appeared in England. The British company Syngeta launched on the market a new variety of cauliflower - Rainbow Cauliflowers, inflorescences which are painted in green, bright orange, and purple colors. The taste is the exact same cabbage, but it adds color in cooked dishes - the new variety does not lose its rich painting even after cooking.


Another advantage of the cauliflower in the world, what in the orange class is contained in 25 times more beta-carotene than in conventional inflorescences, and violet saturated with anthocyanin, which is useful for the prevention of heart disease, as it slows down the blood clotting.
The representative of the company, Andrew Cocker stressed that the unusual color of the cabbage is not at all a product of genetic engineering, as a result of traditional breeding, which took more than one dozen years.
Massive sale in Europe this really cauliflower planned for 2013. Hopefully, the new good habits regarding diet easily take root in the minds of citizens and will give the Rainbow grade long life on grocery shelves.
---
---